Baked Pasta & Cheese.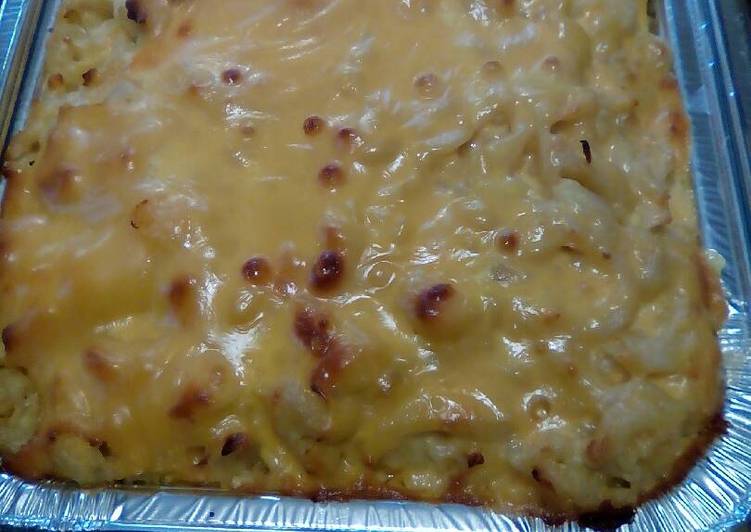 You can have Baked Pasta & Cheese using 6 ingredients and 9 steps. Here is how you achieve that.
Ingredients of Baked Pasta & Cheese
Prepare 2 lbs of Pasta (I like Cavatappi or Rotelle).
It's 1 lb of Fresh Sliced American Cheese.
It's 8 oz of Mild Shredded Cheddar (you can use sharp).
Prepare 3 Sticks of Salted Butter.
You need 1 tsp of Sea Salt.
Prepare of Whole Milk.
Baked Pasta & Cheese instructions
Cook pasta according to directions in Salted water (cook Al dente) - drain.
Mix in butter.
Fold in half of the American Cheese.
Fold in the Cheddar.
Add milk and the rest of the American Cheese.
Once thoroughly blended, transfer to a sizeable baking dish (I use an aluminum half size steam table pan).
Cover top of mixture with 12-16 additional Slices of American Cheese.
Bake in a 350 oven for 30-45 minutes until top is melted and starts to turn golden, not burned (time will depend on your oven).
Serve hot and enjoy.